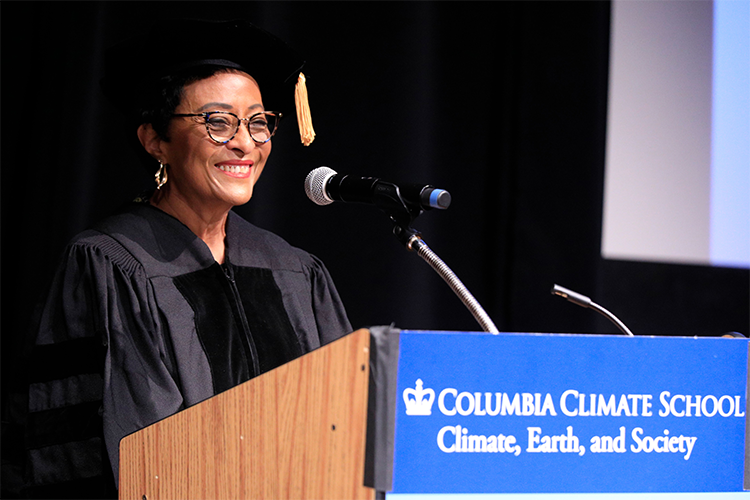 WE ACT's Peggy Shepard gave the commencement address at the first Columbia Climate School graduation | Colombia
On Friday, May 13, 2022, at 11 a.m., the Columbia Climate School held its inaugural graduation at the Miller Theater on the Morningside campus. Among the 86 graduates of the master's program in climate and society, their families and climate school leaders was a special guest with strong ties to Upper Manhattan: WE ACT for Environmental Justice's Co-Founder and Executive Director Peggy Shepard.
WE ACT has a long history of organizing and engaging Upper Manhattan residents in community planning and campaigning to address environmental protection and environmental health policy at local and national levels.
Shepard discussed the disproportionate impacts of climate change on communities of color, Indigenous peoples and low-income communities, and how the world cannot ditch fossil fuels without also addressing inequality and systemic racism. . (You can watch his speech herewhich is introduced at 10:00 p.m. and begins at 11:40 p.m., along with the rest of the graduation ceremony.)
"Climate change is arguably one of the most significant social and political challenges of this century," Shepard said. "But you all know that. The question is, what are you going to do about it?"