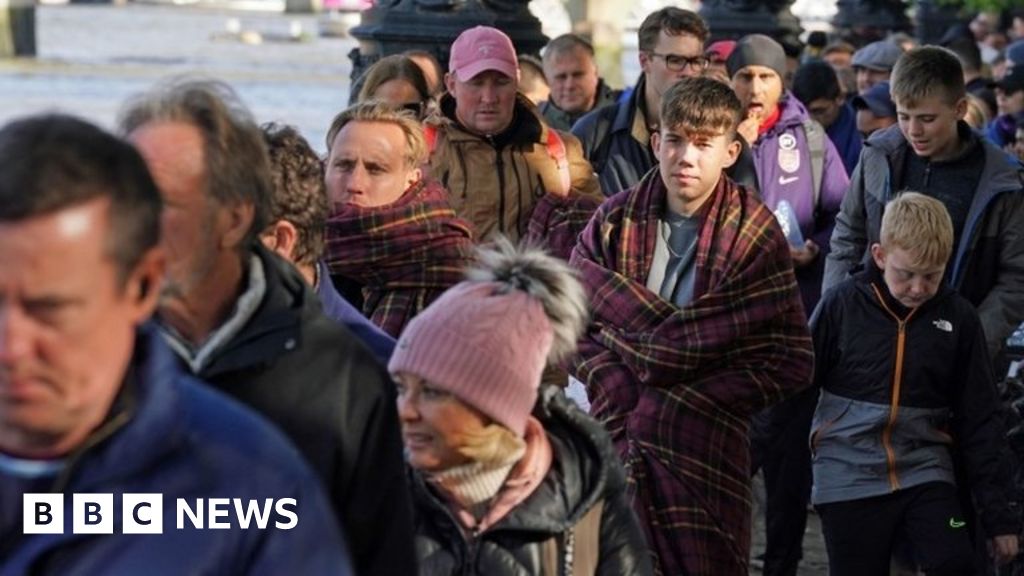 Queen's Lying-in-State: How long is the queue?
How long will I have to wait in line?
Can I still join the queue?
Where can I go to the toilet while waiting in line?
When will the queue close?
Is there disabled access?
Are additional trains running?
Do I need a ticket?
Do I need to bring ID?
What should I bring?
What can't I take?
What are the rules once inside?
Can I take photos?
What if I need medical help?
Where can I have a drink?
What about national silence?
And the floral tributes?
Where can I sign a condolence book?
How to pay tribute online?