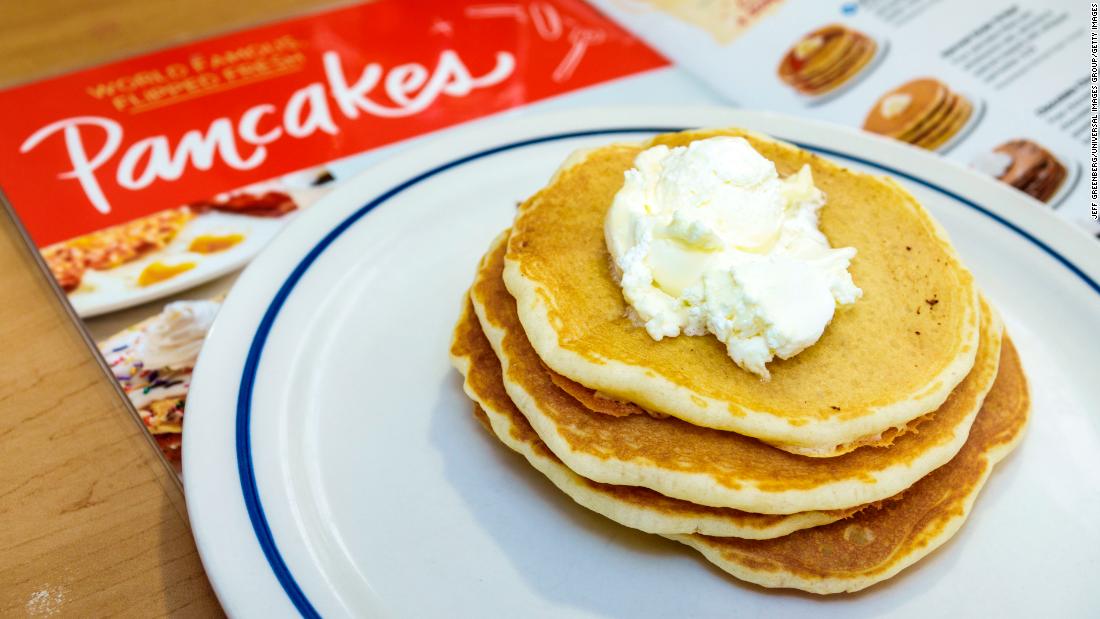 IHOP launches loyalty program – CNN
Rewards programs are a good way for restaurants to encourage customers to use their apps, which helps restaurants gather information about customer preferences and habits. Loyalty programs can also increase, well, loyalty, giving customers a reason to choose a restaurant over a competitor.
here's how the loyalty program works: customers who wish to participate in the program must create an account online or via the IHOP app (all app users must register for the program). They earn one PanCoin for every $5 spent and can redeem those PanCoins for pancakes — one coin per pancake — or save for other rewards, which they can find in the app's Stack Market. The program opens to the public in April, but customers can pre-register this month for additional benefits.
During the pandemic, more people bought food and meals online, making it a good time for restaurants to expand their rewards programs.
McDonald's, Burger King and Wendy's have all launched loyalty programs in recent years.
Starbucks
(SBUX)
which has had its own rewards programs for years, updated its program during this time.
In November, IHOP President Jay Johns said on a call with analysts that "consumers are generally more tech-savvy than ever before," adding that IHOP plans "to give more great importance to digital marketing". A way to do this? A "very creative and fun loyalty program".
Johns went into more detail on an analyst call in March, saying the loyalty program will help "enhance our individual engagement with customers."
The program also allows people to customize orders, Kieran Donahue, director of marketing at IHOP, told CNN Business.
And it's a way for the brand to be playful.
Loyalty programs are all pretty much the same: members earn redeemable points when they shop. To differentiate their programs, brands use specific terminology and gimmicks: Burger Kings points are called "crowns", Starbucks has "stars".
At IHOP, it must have been pancakes. "It's what we call a crypto pancake," Donahue said. "We're having a little fun."