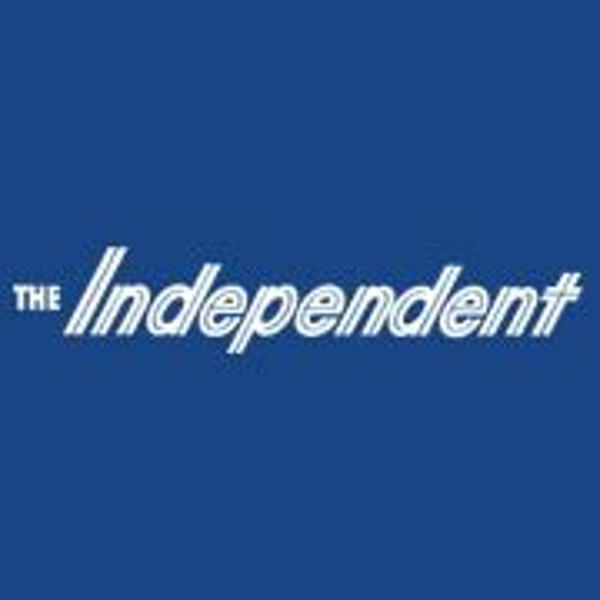 Dublin Mayor Melissa Hernandez reports strong financial position at Dublin Chamber of Commerce State of the city speech | New
DUBLIN – Mayor Melissa Hernandez provided an update on the city during the State of the City address to the Dublin Chamber of Commerce last month.
The in-person lunch brought together city council, Dublin business owners and other local stakeholders. Hernandez discussed the city's current economic state, ongoing projects and the state of affairs following the pandemic.
"It's time to get back to business in Dublin," Hernandez said to applause. "Over the past year and a half, we've often taken two steps forward and one step back, never really being able to escape the COVID virus. As we move closer to what we hope will be the end of the virus crisis, we may continue to feel its lingering effects for some time. Despite this, there is still cause for optimism for the future. "
Hernandez thanked the community for coming together to flatten the curve and help those in need. She recognized community members who mobilized during the pandemic to provide meals, goods and services to underserved people. The city hosted a virtual volunteer recognition event earlier this year to recognize YOUNG Citizen of the Year, Anya Sengupta; Citizen of the Year, Michael D'Ambrosio; Organization of the Year, Breaking down barriers; Mayor's Award recipient, Open Heart Kitchen; and Mayor's Legacy Award winner Connie Mack.
Hernandez also described the wonderful relationship the city has with its many nonprofits. Through the Community Grants Program, Dublin has been able to award grants totaling $ 267,000 to 14 Tri-Valley nonprofits over the past year.
In its fight against COVID-19, Dublin has partnered with Stanford Health Care – Valley Care and the towns of Livermore and Pleasanton to provide drive-thru COVID-19 testing at the Alameda County Fairgrounds, and later, driving vaccinations.
The city has focused on maintaining programming for seniors, including virtual tours, lunches and a variety of drive-thru events, from outdoor movies to tours with Santa Claus.
Hernandez said the city is also aiming to ensure its small businesses are able to overcome shelter-in-place restrictions that have all but eliminated their customer base. She further noted that city leaders have recognized the important role small businesses play in the city's economy and have introduced several programs to help mitigate the negative impacts of COVID-19.
"City Council has put in place an emergency micro-loan program for small businesses focused on retaining local restaurants and retailers in Dublin," Hernandez said.
Through this program, the city was able to provide 100 small businesses with short-term, interest-free, unsecured loans of up to $ 10,000. A grant of $ 10,000 was also available under the city's Recovery Grant Boost program, which benefited 127 businesses in Dublin. Other programs included rent relief for small businesses with at least $ 10,000 in arrears on rent.
During the speech, Hernandez released a video with interviews with small business owners in Dublin who had received grants from the city. Bradley Wills, manager of Burma! Burma !, discussed the increased costs of shifting its business to a take-out-only business, while dealing with a dying customer base.
"It was very hard. We had to talk to our reception staff and fire a lot of people because we couldn't function normally, "said Wills. "There was a lot of PPE (personal protective equipment) that we had to buy; there was a lot of hand sanitizer – just a lot of things we had to change. We had to make labels, signage, stickers, the barricades that we had to have outside, just to be able to open. "
Wills and other Dublin business leaders and landlords have been able to take advantage of the city's various subsidy options to pay rent and purchase outdoor catering equipment, from chairs to tents, to keep their businesses open. The subsidies helped bridge the time they weren't allowed to operate until this summer, when restrictions finally began to ease. Wills said the city offers many resources and has open lines of communication.
Inge Houston, president and CEO of the Dublin Chamber of Commerce, said the entire chamber is grateful for the variety and scope of programs the city has made available to business owners in need of assistance.
The chamber is also excited about the city's recently deployed Outdoor Operations Grant program, which will provide grants of $ 10,000 to $ 50,000 from the American Rescue Plan Act for temporary or permanent outdoor operations. "Houston said. "Congratulations to the elected officials and staff of the City of Dublin."
In addition, Hernandez said residents of Dublin have received rental assistance through the city's programs. A total of $ 154,000 in rent assistance was provided to residents who could not meet their rent obligations.
Hernandez had good news in terms of the city's finances, saying the virus had not had a negative impact on the city that many initially feared.
"I am happy to report that we are in a great financial situation," she said. "It didn't happen on its own; It took years of budget-conservative leadership from our current and previous board and a responsible management team and a strong plan to keep us financially strong during the pandemic. . . the city is in a surplus position with revenues exceeding operations by $ 13.5 million.
Hernandez said the funds are intact for projects such as the community park near Wallis Ranch Development, Jordan Ranch Neighborhood Square, library tenant improvements and the Village Parkway pavement reconstruction.
Hernandez also listed future city improvement projects, including housing for low- and middle-income people, new parks, a renewable energy supply, and improved walking and cycling trails.
"Despite COVID-19, over the past 18 months the city has still managed to accomplish a lot and benefit our community," Hernandez said. "When it came to engaging our residents, the Parks and Community Services team was there. For much of the year, the department has rotated a lot, presenting events virtual, behind the wheel and finally in person. "