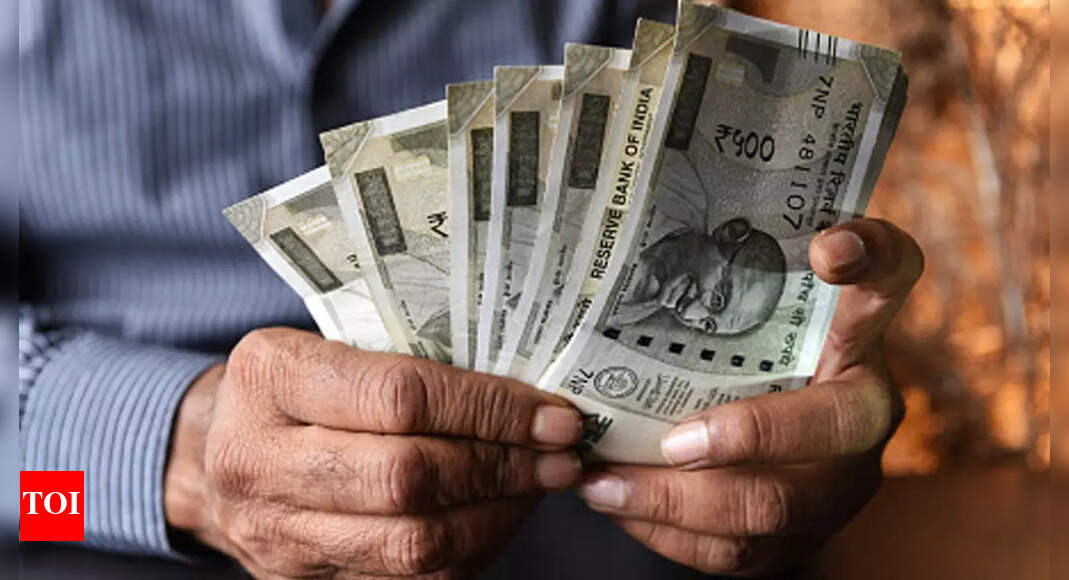 2 years into pandemic, 66% report drop in income, food insecurity haunts 79%: Survey of low-income households | India News
NEW DELHI: Two years into the pandemic, 66% of people from economically vulnerable households who took part in a recent survey said their income had fallen compared to the pre-Covid period. No less than 6,697 respondents in 14 states participated in the survey. Findings that form part of the Hunger Watch report released by the Right to Food Campaign, a network of volunteers in association with various civil society organisations, show that among those who have suffered a drop in income, nearly 60% said their current income was less than half what it was before the pandemic.
"Nearly 45% of households had unpaid debts. Among those with unpaid debt, 21% of the total respondents have a total debt of more than Rs 50,000," the report points out.
This is the second cycle of the Hunger Watch survey, the first was conducted after the nationwide lockdown in 2020, covering 3,994 households in 11 states. The second round of surveys was conducted between December 2021 and January 2022. It aimed to document the hunger situation six months after the devastating second wave of Covid-19 in India.
Using the Global Food Insecurity Experience Scale (GFIES), the survey presents a disturbing analysis of diet and food intake. It shows that 79% of households reported some form of food insecurity and 25% reported severe food insecurity. Of all respondents, more than 60% worried about not having enough food, were unable to eat healthy or nutritious foods, or could only eat a few types of food in the month prior to the survey. "About 45% said their household had run out of food in the month before the survey and nearly a third of respondents said they or someone in their household had had to skip a meal or sleep without eating in the month prior to the survey," it is highlighted in the key findings.
As many as 41% of households said the nutritional quality of their diets had deteriorated from pre-pandemic levels and only 34% said their household cereal consumption in the month before the investigation was sufficient.
Ironically, while food insecurity was rated high in the section on access to government programs and entitlements, it turns out that 84% of households had a ration card and more than 90% of those with a ration card eligible for grain subsidies, said they had received them. As many as 68% of those who had ration cards under the National Food Security Act (5,936 households) said they received free grain every month under Pradhan Mantri Garib Kalyan Anna Yojana for the past six months . However, a quarter of households with eligible members said they had not received Mid Day Meal Scheme provisions or nutritional supplementation under the Integrated Child Development Scheme.
To address the situation, the report sets out a series of demands calling for the universalization of the public distribution system with the inclusion of pulses, millets and oils, an adequate allocation of funds for MGNREGA and the provision of 200 working days per household. The analysis also argues for improved maternity rights of at least Rs 6,000 for all pregnant women without health problems, social security pensions of at least Rs 2,000 for the elderly, unmarried women and childcare services and improved working conditions for frontline workers. . The extension of the PMGKAY until the continuation of the pandemic with the provision of edible oils and pulses to each household is also cited as one of the factors that can contribute to reducing food insecurity.
The survey covered 4,881 respondents in rural areas and 1,816 in urban areas of Uttar Pradesh, Delhi, Madhya Pradesh, Gujarat, Rajasthan, Maharashtra, Chhattisgarh, Jharkhand, Telangana , Andhra Pradesh, Himachal Pradesh, Bihar, Karnataka and West Bengal. No less than 71% of the respondents were women. While 6% of respondents were unemployed, the rest worked as casual non-agricultural workers, casual agricultural workers, cultivators and regular wage informal workers. About 70% of the respondents declared a household income of less than Rs 7,000 per month.
It is emphasized in the report that while the results presented may not be representative of the district, state or country, they do tell a story of deprivation for thousands of households in similar situations.
Hunger Watch I showed that six months after the national lockdown (end of 2020), the hunger situation was serious. Many households reported lower income levels (62%), deteriorated nutritional quality (71%) and a decrease in the amount of food consumed (66%) compared to the pre-lockdown period. Hunger Watch-II shows that many of these issues remain pressing concerns even today.